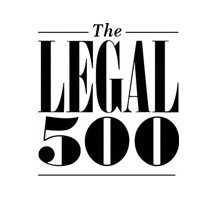 Leading boutique real estate law firm Brecher Solicitors has for the first time been recognised for its property finance expertise by The Legal 500 in its 2015 UK edition.
The Legal 500 acknowledged Brecher's strength in property finance, ranking the firm in Tier 5, citing: "Brecher mainly acts for mid-market lenders, though it does advise NatWest and Santander, as well as high-profile property developers. The team provides 'excellent' client service, and its 'expertise in the property sector is clearly evident'."
Partner Michelle Brown was recommended in particular for her 'commercial awareness' and her 'clear and appropriate advice'.
Brecher Joint Managing Partner Nicky Richmond commented: "This is the first year we've entered the running for inclusion in The Legal 500, and we are delighted to have been recognised for our practice expertise and wealth of experience."
The listing comes as the firm recently announced the appointment of two new partners to the property finance team: Richard Gilchrist, who joins as head of property finance, and Meera Jansen, partner in banking and finance.
Brecher advises in all aspects of real estate finance, specialising in servicing the mid-range market, which encompasses loans between £2 to £50 million.