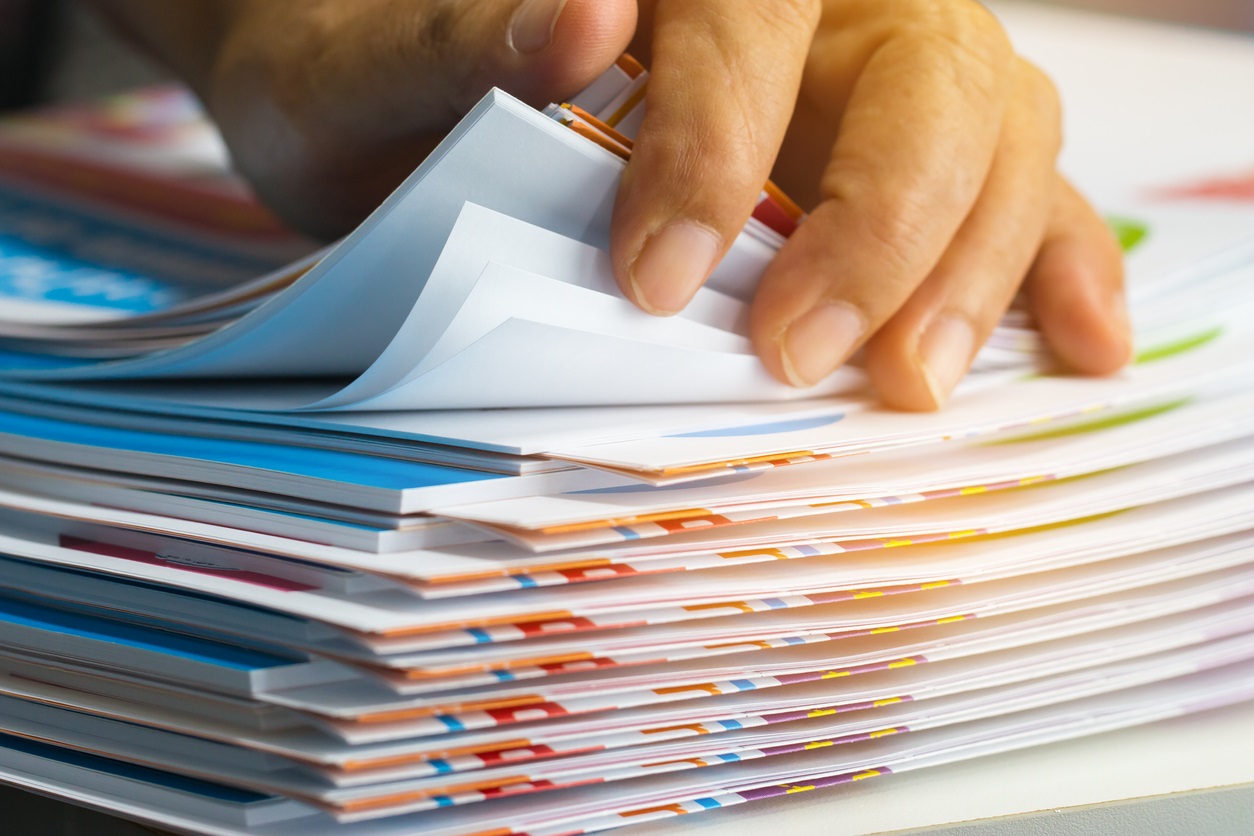 Top tips from our Land Registry guru Jennie Curtis on how to deal with the frustrating delays.
Delays to processing times of applications at the Land Registry have been wreaking havoc in the property market, with our firm seeing a surge in emails from clients wondering why their applications have still not completed, despite our conveyancers submitting applications promptly and diligently. The Land Registry was already operating a significant delay prior to the coronavirus pandemic, but this has been hugely exacerbated in the past year. What lawyers affectionately refer to as the "registration gap" has become a gaping sinkhole swallowing properties. In particular, we have seen the following issues arise:-
Delayed refinances of mortgages with borrowers paying penalty interest rates on overdue loans;
Landlords being unable to grant leases because their purchase has not been registered;
Developers being unable to sell houses or new units; and
Landlords being unable to serve notices, because they are not yet entitled to as the legal owner.
The Land Registry launched a Digital Registration Service on 28 April 2021, which may fix some of the simple application errors that delay registration, and it is hoped that going forwards their processing times will improve. Until then, we give some answers to commonly asked queries.
Can I request expedition?
Where an application is delayed at the Land Registry and the delay is causing financial hardship, the conveyancer who lodged the application can submit a request to expedite the application. This is typically done in a letter with supporting evidence. For example, in the case of a borrower, this might be a copy of the mortgage statement showing the default interest rate and penalty charges. A developer might produce marketing documentation and evidence that the delay is impacting on sales. There is also an option to expedite an application, which is causing a delay to a subsequent application. An application for expedition on other grounds will not be approved.
Customers typically expect an application to be registered quickly after expedition, but this is not always the case. If there are queries with the application and requisitions raised, these will need to be dealt with. If the application contains a discharge, notice will need to be served on the outgoing lender. In this instance, we would recommend the outgoing lender be contacted and urged to respond quickly. The solicitors dealing with the requisitions should also be encouraged to give timely responses. Where all parties work together, registration can be quickly achieved.
Why all the fuss?
When a person or company purchases a freehold or leasehold title, they do not become the legal owner of the property until they are registered as proprietor at the Land Registry. Until that time, the seller is the registered owner and the purchaser is merely the owner in equity. This creates the odd situation, where you can be having a nice cup of tea in what you think is your lovely new home, but it is in fact still owned legally by the seller. The seller holds the property on trust for the equitable owner, until such time as registration is achieved.
We would expect registration of legal ownership to be in most circumstances a formality. But there is a risk that the Land Registry may reject an application to register a transfer, new lease or mortgage on the grounds that the application is defective. The most common reasons are where the transfer deed or lease has not been properly signed or executed; there are drafting errors in the documentation; or there is a restriction on title that has not been complied with (for example, a prior charge, overage payment or obligation to enter into a deed of covenant).
Many of these errors can be remedied, but there is a risk that they point to a more serious issue, such as identity fraud by the purported seller; monies owing to a third-party; where the land described is part of another title; or a prior contract for sale. In these situations, registration may not be achieved and the poor purchaser or lender may be forced down litigious avenues.
If there is a risk that legal ownership will not be achieved, lenders and buyers will not want to proceed to completion without receiving official copies showing correct ownership and evidencing title. The official copies will also show matters burdening and benefiting the property, restrictions on title, charges, notices and leases affecting the land. Without the official copies, the solicitor will have to ascertain these entries from the underlying title documentation and not all documents may be volunteered. Accordingly, there may also be reluctance to complete where ownership has been transferred but there are transfers of part pending.
What if expedition is unavailable?
On straightforward refinance or purchase transactions, it is possible for a solicitor to recommend that a buyer or lender proceed to completion with the registration pending, where they are able to check the pending application and confirm that it is in good order. Examples of the checks that can be carried out include:-
Checking the original / certified copy transfer or lease;
Examining the existing title;
Checking that stamp duty land tax has been paid (if applicable);
Asking the seller's solicitor to verify the identity of the seller;
Carrying out insolvency / bankruptcy checks;
Checking that there the purchaser / borrower has consents to all restrictions on the existing title and any contained in the new title documents;
Ensuring any plans attached to the transfer or lease are acceptable and correctly signed;
Checking whether there are any loans to be discharged;
Checking that the application is lodged with first priority or obtaining copies of all prior applications; and
Obtaining undertakings from the relevant solicitors relating to the original documents and any requisitions that may be raised.
Ultimately a decision as to whether to proceed to completion where an application is pending registration will be for the lender or purchaser, with advice from their solicitor, and will always be dependent on the facts of the case.
How long until my application is registered?
We get asked this very frequently, and it is not unlike sticking your finger up in the air and deciding when it will rain. The Land Registry advise that processing times for updating the register (adding a mortgage or changing ownership) take about 4 to 6 weeks, and creating a new register (transfer of part or new lease) take about 6 to 9 months. These are conservative estimates, and it's not uncommon for a complex application to take a year, and a simple application to take 2 months. On 19 April 2021, we were told by the Land Registry in correspondence that they were processing applications submitted in July 2020.
In some rare cases, an ordinance survey of the land is required. This is typically for unregistered land or former bare or disused land. If an ordinance survey is required, then you might as well ignore all advertised wait times and go on an extended vacation. Ordnance Survey temporarily suspended its services due to the coronavirus pandemic and have only recently resumed field survey work, and then only where it can be done safely by its surveyors. So expect a significant backlog for applications requiring a survey.
I have more questions!
We are happy to help! We routinely deal with complex Land Registry applications for our lender and borrower clients, so please feel free to get in touch with a member of our Real Estate or Real Estate Finance team. If you have been forced down one of those litigious avenues we eluded to, our Banking Litigation team and Real Estate Litigation team will also be able to assist.
This article is for general purpose and guidance only and does not constitute legal advice. Specific legal advice should be taken before acting on any of the topics covered. No part of this article may be used, reproduced, stored or transmitted in any form, or by any means without the prior permission of Brecher LLP.