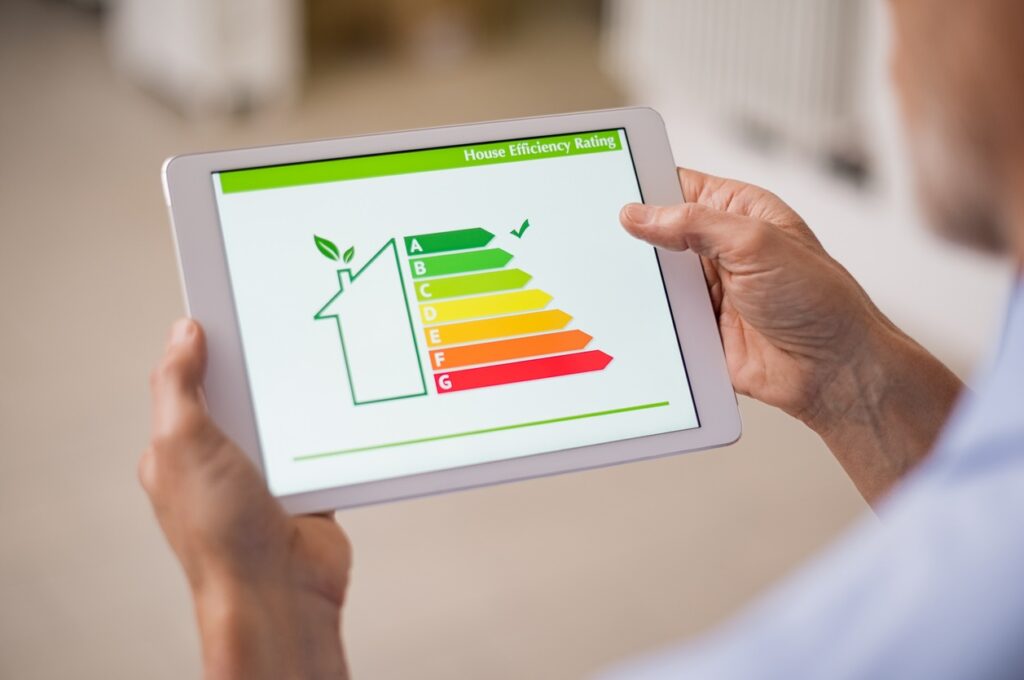 Current EPC Regulations
Following the Minimum Energy Efficiency Standard Regulations being implemented on 1 April 2018 (the 2018 Regulations), without an EPC rating of E or above, a landlord cannot legally grant a new lease or renewal lease of commercial property unless the property is exempt. It is the landlord's responsibility to obtain an EPC and ensure it meets energy performance requirements on a new letting or lease renewal.
There are fines for not complying with energy performance requirements in the 2018 Regulations, which could be more costly than making improvements to bring the property up to standard. The penalties which a landlord could be liable to pay are:
If renting non-compliant property for fewer than 3 months – 10% of the rateable value of property with a minimum fine of £5,000 up to a maximum of £50,000.
If renting non-compliant property for over 3 months – 20% of the rateable value of the property with a minimum fine of £10,000 up to a maximum of £150,000.
There are further consequences if the landlord chooses not to meet energy performance requirements, which include:
Impacts on the valuation of the property depending on how significant the required works are to bring the property back to compliance; and
On rent review, the rent may be decreased if the open market rental value of the property is lower due to non-compliance.
Note: it is likely that in the wake of Covid-19 there will be more flexibility when it comes to energy performance improvements which come at a high cost, and it is likely local authorities will take into account whether a landlord has been negatively affected by the pandemic through loss of rent from its tenant(s).
Although responsibility does lie with the landlord to comply with the 2018 Regulations, the landlord will likely seek to pass some or all of the costs of improving the energy efficiency of the property to the tenant through the service charge, insofar as it can. It is also possible that if a landlord illustrates how energy performance measures will benefit the tenant (such as reduced utility costs) the tenant may be willing to contribute to the cost of such measures.
EPC Exemptions
If your property fits into one of the below exemptions, then you will need to register the exemption online in the PRS Exemptions Register:
Listed buildings – where the energy efficiency measures could damage the listed building.
Not cost effective -where a professional (such as a surveyor) assesses the required measures and finds them to be an extremely high cost in comparison to rental income.
Third party permission required – for example, where a tenant will not allow access to the demise on the grounds that the implementation of any measures will be a severe disruption to the tenant or its business.
Where an independent surveyor rules that the energy efficiency measures will result in the devaluation of the property.
Recently becoming a landlord – where this exemption applies, the landlord is given six months after the purchase of the property to bring the building within compliance.
7 year payback – where an independent auditor confirms that it will take more than 7 years for the landlord to get payback from the energy efficiency measures it is required to put in place.
Lease length – applies where the lease term is less than 6 months or more than 99 years.
All exemptions last for a period of 5 years (except the new landlord exemption).
Cost Effective ways of improving your EPC Rating
Less costly ways of a landlord improving its EPC rating without breaking the bank could include:
Lagging jackets to cover boilers;
Switching to energy efficient light bulbs;
Installing insulation – you should get in touch with your local authority to see if there is funding available for insulation improvements; and
Upgrading your boiler – a more costly measure but would be the next step if a lagging jacket did not work.
Future Proposals: EPCs
The government has proposed that in 2023 all domestic and commercial properties will be required to have an EPC with a rating of E or above on existing leases. Further proposals are set out below:
| | |
| --- | --- |
| To grant new leases | To continue existing leases |
| 2024: Minimum EPC rating of D | 2025: Minimum EPC rating of D |
| 2026: Minimum EPC rating of C | 2028: Minimum EPC rating of C |
| 2028: Minimum EPC rating of B | 2030: Minimum EPC rating of B |
The above dates are currently proposals and it is not clear whether such requirements would be enforced widely by local authorities. Without funding in place for local authorities to enforce and property owners to meet these upcoming targets, it seems that the government's proposals may be too ambitious.
We anticipate that, as with the enforcement of the 2018 Regulations, it will be hard for local authorities to identify and enforce non-compliant buildings due to lack of resources. That said, although compliance monitoring has not been extensive, EPC ratings have gone up, which indicates that the 2018 Regulations are having some positive effect.
With sustainability appearing to be on the top of the government's agenda moving forward, it would be wise to consider future proofing your property portfolio against inevitably more stringent energy efficiency rules in the near future.
If you will need to increase the EPC rating ahead of 2023 or your EPC(s) are set to expire soon, it would be wise to consider taking professional advice as soon as possible to implement a strategy for energy improvements which will provide you with more time to spread costs.
This article is for general purpose and guidance only and does not constitute legal advice. Specific legal advice should be taken before acting on any of the topics covered. No part of this article may be used, reproduced, stored or transmitted in any form, or by any means without the prior permission of Brecher LLP.