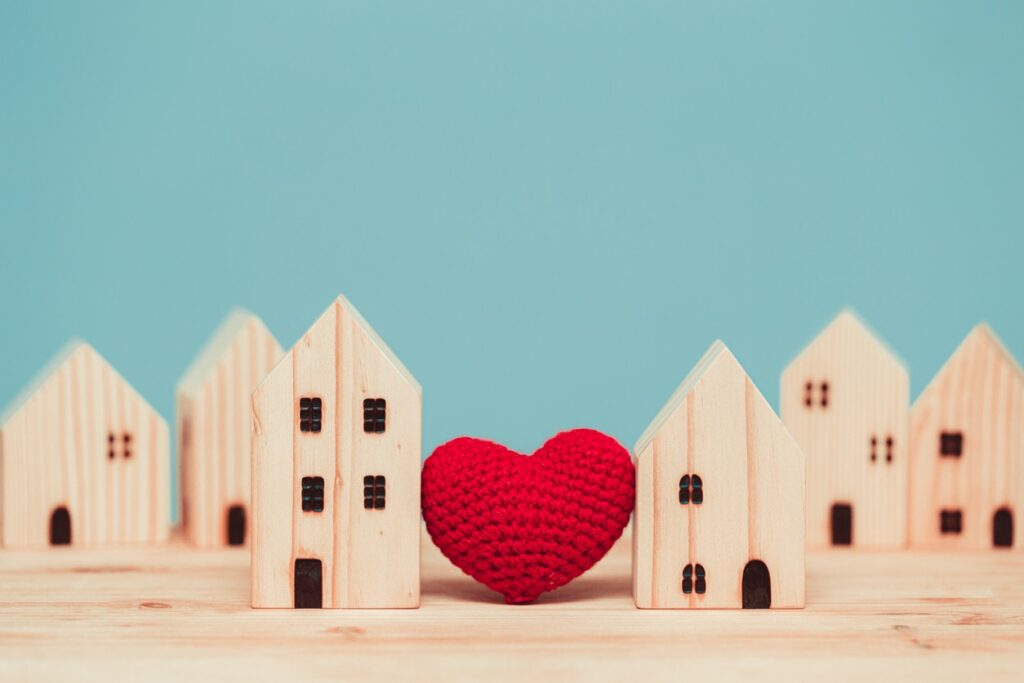 The Healthy Homes Bill which was prepared by the Town and Country Planning Association and is being sponsored by Lord Nigel Crisp has received its second reading in the House of Lords. The objective of the Bill is to secure healthy homes for England by placing a duty on the Secretary of State to consider health and well being through the application of the healthy homes principles. Currently there is no legal obligation in planning law on the positive promotion of well being.  A series of "healthy home principles" have been proposed which will act as a foundation for decision-making about new housing as follows:
All new homes must be safe in relation to the risk of fire. All new homes must be safe and comply with a robust and comprehensive set of fire regulations, which prioritise people's safety over all other considerations.
All new homes must have, as a minimum, the liveable space required to meet the needs of people over their whole lives, including adequate internal and external storage space. All new homes must comply with the Government's Nationally Described Space Standard for room sizes and internal storage. They must also provide for external storage so that bins and bicycles and pushchairs do not have to be stored in the open.
All main living areas and bedrooms of a new dwelling must have access to natural light.
All new homes and their surroundings must be designed to be inclusive, accessible, and adaptable to suit the needs of all, with particular regard to protected characteristics under the Equality Act 2010. New homes and the environments within which they are built should aim to create social and safe places for all sections of society, including those protected under the Equalities Act 2010.
All new homes should be built within places that prioritise and provide access to sustainable transport and walkable services, including green infrastructure and play space. Major housing developments, defined as 10 or more homes, should have access to public services, including but not limited to a primary school, public transport, health services and a convenience store, within 500 metres. All new homes must have accessible green infrastructure and play space within 500m. The space must be open to all, regardless of tenure or income.
All new homes must contribute to reductions in carbon emissions in line with the provisions of the Climate Change Act 2008. All new homes must help the country achieve the objects and budgetary provisions of the Climate Change Act. This should include, as a minimum, being delivered to zero carbon standard and being capable of being energy positive.
All new homes must be demonstrably resilient to a changing climate over their full life-time. All new homes must be resilient to climate change for their full design life. These measures must include the implementation of green sustainable urban drainage schemes and other design measures to ensure thermal comfort.
All new homes must be built to design out crime and be secure.
All new homes must be free from unacceptable intrusive noise pollution and light pollution. Homes need to secure a tranquil environment which supports physical and mental health.
All new homes must not contribute to unsafe or illegal levels of indoor or ambient air pollution and must be built to minimise, and where possible eliminate, the harmful impacts of air pollution on human health and the environment.
All new homes must be designed to provide year-round thermal comfort for inhabitants. This principle applies particularly for those suffering from fuel poverty.
During the second reading, Conservative peer Baroness Bloomfield of Hinton Waldrist, said that the Government opposed the Bill "not because they take issue with the premise of noble Lords' arguments, but rather because they believe that the problems highlighted in the Bill are already being dealt with via alternative policy routes". Lord Crisp did not accept that the issues highlighted are all covered by current legislation and will look for opportunities for the Levelling Up Bill to include some aspects of the Healthy Homes Bill.
This article is for general purpose and guidance only and does not constitute legal advice. Specific legal advice should be taken before acting on any of the topics covered. No part of this article may be used, reproduced, stored or transmitted in any form, or by any means without the prior permission of Brecher LLP.