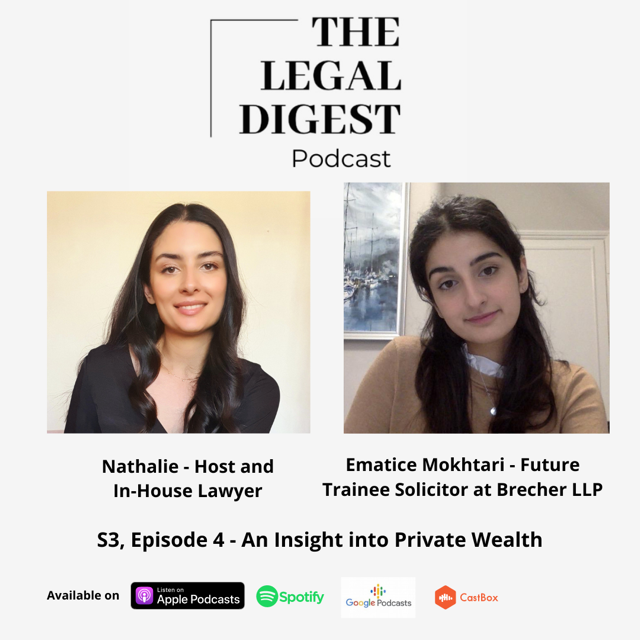 S3, Episode 4 – An Insight Into Private Wealth
Speaking to The Legal Digest Podcast series, Ematice Mokhtari gives an insightful overview of Private Wealth, including recent case law as well as her life as a trainee solicitor at Brecher LLP.
Listen to the Podcast here: https://www.thelegaldigest.co.uk/podcast/episode/258da5de/an-insight-into-private-wealth-ematice-mokhtari-brecher-llp
This podcast is for general purpose and guidance only and does not constitute legal advice. Specific legal advice should be taken before acting on any of the topics covered. No part of this podcast may be used, reproduced, stored or transmitted in any form, or by any means without the prior permission of Brecher LLP.