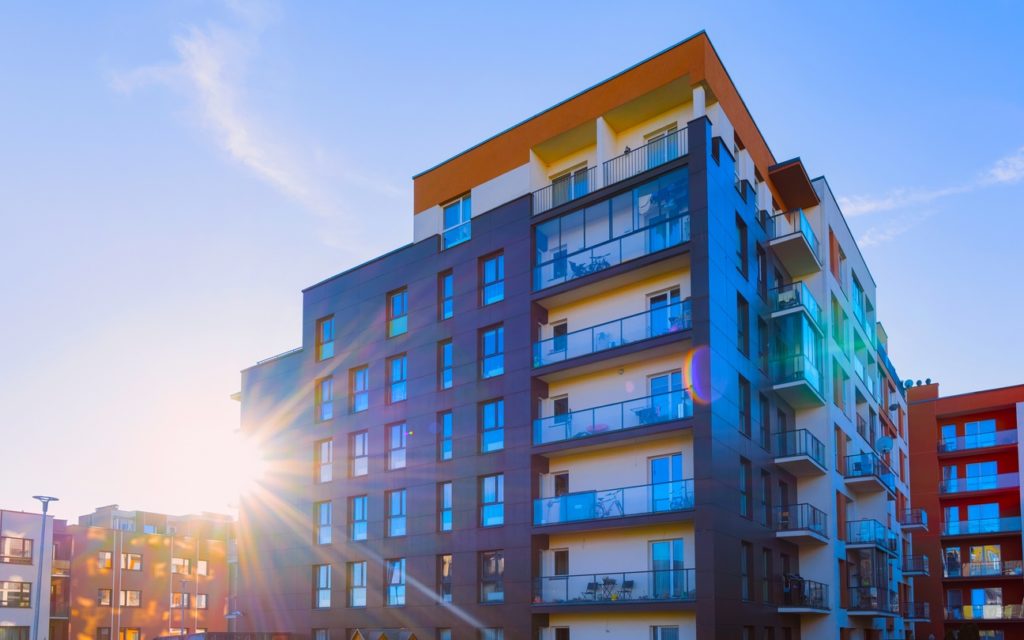 Residential long leases and the Housing Act 1988 Anomaly
Until fairly recently, it was considered a simply academic point as to whether a long lease of a residential property could create an assured or assured shorthold tenancy (AST), meaning a leaseholder might lose their property if there were ground rent arrears under the AST legislation i.e. the section 21 and section 8 procedures.
The recent sustained media interest in the leasehold market has meant that this academic point has found its way into real-world circumstances, with the government's move to ban the creation of new leasehold houses being a case in point.
Historically, ground rent was reserved at a nominal sum for residential long leases, but as developers realised that the value of a site could be increased by increasing the value of the freehold reversion, through charging a meaningful ground rent, there has been a visible shift towards demanding far higher rent with a rent review thrown in.
Under a long lease, if rent goes unpaid for (usually) 21 days, a landlord can forfeit the lease but the courts have the power to grant relief from forfeiture so long as the arrears are paid off.  Where the leaseholder is unable to pay the arrears, their mortgagee may do so, recovering the cost from the leaseholder directly, thereby protecting its security.
However, if the property is the leaseholder's main residence and is not held by a company, it is argued that, where the ground rent is in excess of £250 (or £1,000 in London), the lease falls within the Housing Act 1988 (HA88) and would therefore be treated as an AST.
If the HA88 were held to apply, the leaseholder would have no security of tenure and would not be protected by the court's discretion to grant relief from forfeiture, so the landlord would be entitled to forfeit the lease in the event of arrears to recover possession. Clearly, this is not what any residential long leaseholder or their mortgagee would expect to happen.
There is not much in the way of case law on the point (although Bankway Properties Ltd v Penfold Dunsford and Others (2001) and Arnold v Britten (2015) make interesting reading), and very little guidance, and it will be a brave court that tests whether a long leaseholder has less rights than their freeholder.
Despite the principle not having been tested, many mainstream lenders are nevertheless requiring either that the initial ground rent is capped at 0.1% of the purchase price; or that rent increases are kept in line with RPI/CPI.  Some are even refusing to lend where the ground rent is in excess of £250.
Further, the consequences of the HA88, if it were to apply, reach beyond forfeiture for non-payment of ground rent.  It could also adversely affect a leaseholders attempting to exercise their statutory rights in relation to the freehold, as it could be argued that those rights do not apply to an AST.  In particular, the Right of First Refusal, under the Landlord and Tenant Act 1987, specifically excludes shorthold and assured tenancies from qualifying, although whether a court would be willing to erode to such an extent the rights of a leaseholder who has paid a premium in good faith is, of course, debatable.
One potential course of action for a leaseholder is to exercise its right to a lease extension, thereby reducing the ground rent to a peppercorn.  The number of years currently permitted to extend a lease is 90. However, in January 2021, the Housing Secretary announced that leaseholders will be given the right to extend their lease by a maximum term of 990 years at zero ground rent. This is a clear signal of the government's intention to aid leaseholders, but the cost of extending a lease can be a lengthy and costly exercise that many leaseholders may simply not be able to afford.
Right now, the HA88 debate is still largely academic but the government and the property industry have taken practical steps:
Following a consultation process, which began in 2018, to consider, among other things, reducing future ground rents to a nominal sum, the Ministry of Housing, Communities and Local Government published an industry "pledge", which around 60 developers and agents signed up to, setting out an intention to help existing and future leasehold owners.
In September 2020, the Competitions Market Authority launched enforcement action against four major housing developers for possible unfair contract terms and, potentially, mis-selling of leasehold properties. They followed up in March 2021 by requiring Countryside Properties and Taylor Wimpey to remove ground rent clauses from their leasehold documentation, and they continue to investigate two other developers.
Increasingly with new-build developments a specific mortgagee protection clause is being built into the standard flat lease.
In the last year, the government-backed Help to Buy Scheme updated their developer contracts which required that, in order to qualify, and be marketed, as a Help to Buy property, no ground rent can be demanded. This has left some developers of larger sites which have completed in phases in the odd position of having some of their Help to Buy units reserving ground rents, because they were contracted under the old scheme, and more recently sold units that do not.
Whilst there is currently no obligation on them to do so, freeholders of existing developments can vary their leases, or offer a side letter, and there has been a noticeable increase in leasehold buyers requesting that their seller obtains a deed of variation from the freeholder before they will exchange contracts. This is, of course, an additional cost to a seller, but the alternative is that they will struggle to sell if they are unable to obtain a variation to the lease to bring the ground rent provisions in line with lender's requirements.
Change is coming to the leasehold market, and some may consider it long overdue, but it is unlikely that there will be a quick fix.  So, for the time being there still needs to be a high degree of vigilance when advising clients in relation to potential problems posed by high ground rents, with lawyers needing to ensure that buyers clearly understand any ground rent liabilities and that developer clients are made aware of the red flags that high ground rents can raise.
This article is for general purpose and guidance only and does not constitute legal advice. Specific legal advice should be taken before acting on any of the topics covered. No part of this article may be used, reproduced, stored or transmitted in any form, or by any means without the prior permission of Brecher LLP.