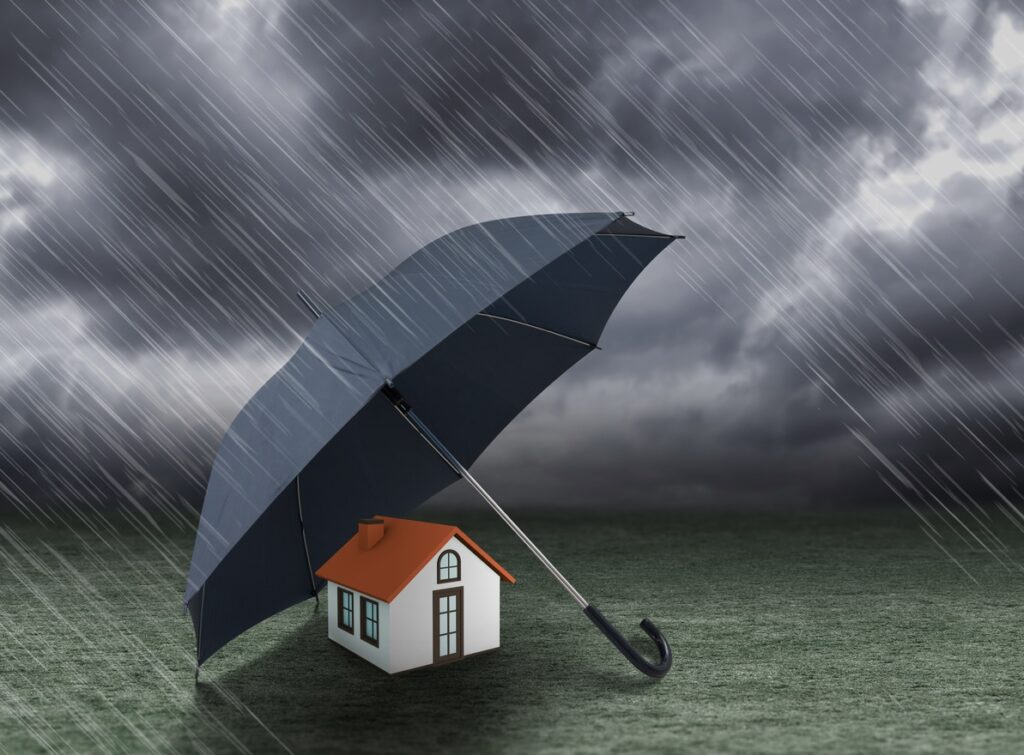 Climate change has long since been that thing we discuss in abstract, something that we don't have to look at too closely because we will likely be well-retired before it becomes an issue.  And, anyway, how lovely is it to have a proper Mediterranean summer in the UK?
But it is those shifting weather patterns that should be raising the red warning flags:
The hotter, drier weather that the Met Office predicts will bring ever more heatwaves, are likely to increase the potential for soil shrinkage and create downward movement in buildings located on vulnerable soils, like the clay soils found across the south east of England, which in turn increases the risk of moving foundations, cracking walls and ceilings, all of which are likely to result in expensive insurance claims and repair bills.
According to data analysis from Dye & Durham (D&D), more than 7.65m properties in Great Britain could be exposed to medium or high risk of soil subsidence by the 2080s – an increase of over 1.89m individual property addresses – as a result of climate change.  Indeed, D&D's climate report suggests that more than 5.76m properties in Great Britain are today exposed to medium or high subsidence risk, with a projected increase to 6.64m in the 2030s, and just over half a million more properties at high risk of exposure in the next 60 years compared to today's figures.
With that in mind, there is a growing opinion that conveyancers have a duty of care to advise clients on the risks climate change represents to property.  According to a poll conducted by environmental analytics business Groundsure at its recent conveyancing climate change conference in London, 68% of lawyers believed they were under a duty to advise on climate risks, with apparently almost all of those polled saying that, taking into account the numbers of properties at risk and the professional indemnity implications of failing to discharge their duty of care, they would be recommending that their law firm adopts practices and procedures about climate data.
Groundsure, having already added ClimateIndex scoring to their Avista environmental searches, also recommends that property lawyers proceed on the basis that they owe their clients a duty of care to advise them about climate risk and its legal implications, drawing to their attention risks and advising on searches and other steps which can be used to manage those risks.
This duty will naturally evolve as new risks become apparent and, whilst climate change now presents physical risks to some properties, it also presents transition risks for the future as the attitude of lenders and future purchasers hardens, with the transition risks apparent from initiatives within the Law Society and among lenders and financial regulators.
Obviously, more understanding of the subject and its potential risks is needed, so that conveyancers can provide their clients with sufficient practical information to make an informed decision.  As is often the case, conveyancers are likely to be led by the requirements of lenders and insurers in the way they obtain and report on climate impact information for their clients, but there is no time like the present for practitioners to start getting acquainted with the tools to analyse the impact that climate change will inevitably bring to the property world, as it is clear that it is not going to go away.
Climate Report – Dye & Durham (dyedurham.com)
Groundsure launches new ClimateIndex™ analysis module – Groundsure
Climate change | The Law Society
This article is for general purpose and guidance only and does not constitute legal advice. Specific legal advice should be taken before acting on any of the topics covered. No part of this article may be used, reproduced, stored or transmitted in any form, or by any means without the prior permission of Brecher LLP.