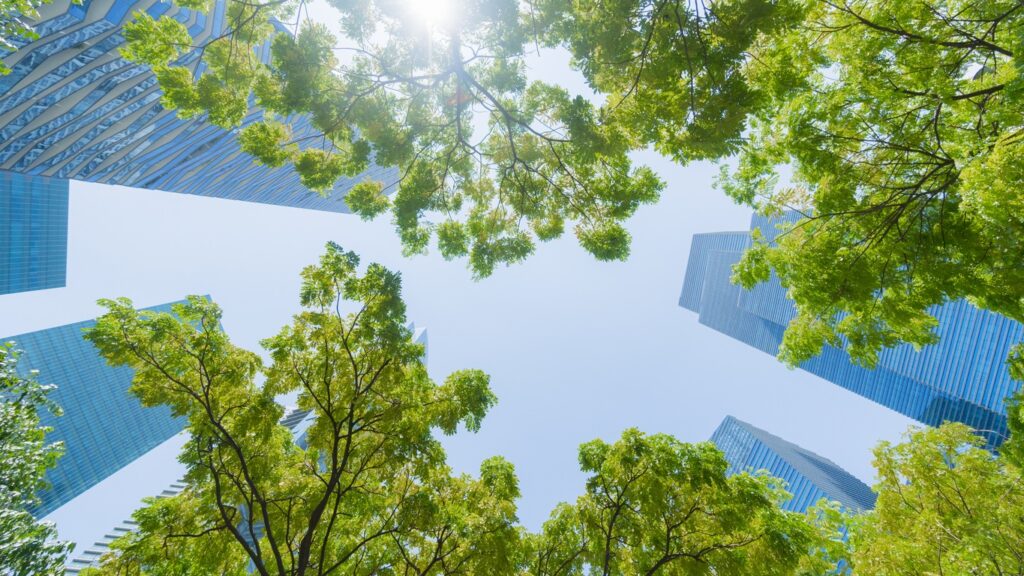 Why "Go Green"?
In recent years, the effects of climate change on existing and future buildings have become more apparent. With real estate being responsible for more than 40 per cent of global annual CO2 emissions (according to Deloitte Global) government bodies have put achieving Net Zero Carbon and sustainable buildings at the forefront of its agenda.
A greater emphasis has also been placed on energy and sustainability in existing commercial buildings which are subject to tenancies. For example, the introduction of the Minimum Energy Efficiency Standards (MEES) now has implications for letting a property where the EPC rating falls below an E. Thus, the introduction of "green clauses" in leases is thought to be a collaborative way for both the landlord and tenant to take responsibility for operating a building sustainably.
What is a "Green Lease"?
A green lease seeks to incorporate environmental clauses which place an obligation on both the landlord and the tenant to provide for the management and improvement of the environmental performance of a building. Examples of green clauses include:
Energy efficiency measures
Waste reduction/ management measures
Water efficiency regimes
Drafting which ensures that alterations and repairs are carried out using sustainable materials
Enhancing transport facilities such as bike racks and showers
Rights for the landlord or the tenant to carry out works which enhance environmental performance
Providing opportunities for all parties to host environmental forums to agree future targets and strategies.
Green clauses can also be incorporated into existing leases. The parties can either chose to vary their existing lease or voluntarily enter into a memorandum of understanding, although the latter is not legally binding.
Impacts of going "Green"?
Whilst green leases and green clauses can positively impact and improve the environmental performance of a building, the implementation of them can also contribute towards enhancing an organisation's reputation. It can play a pivotal role in improving the wellbeing of the building's occupants, attract and retain talent through shared core values and provide assurance for tenants that their ESG priorities will be met. There has already been a shift in the market with bigger retail giants such as M&S implementing green leases across its portfolio. Others such as Grosvenor Estate added new green lease clauses to their standard lease in 2020.
With the on-going challenges faced by landlords and tenants to their businesses as a result of Covid-19/ Brexit, sustainability and the energy efficiency of buildings may not be a top priority at this moment. However, with the significant amount of data suggesting that commercial buildings may become unlettable in the future, it is likely that the government will continue to push this issue up its agenda.
How can we help you go "Green"?
Brecher have first-hand experience of working with both landlords and tenants in advising on green leases and incorporating green clauses into leases.
We can assist by reviewing your current asset and existing/ future lease precedents in order to work with you to create drafting which can be incorporated into your standard form leases and implemented across your portfolio.
Please click on the link to view our first Sustainability Series article on; Future Proofing your Commercial Property Portfolio – EPCs
This article is for general purpose and guidance only and does not constitute legal advice. Specific legal advice should be taken before acting on any of the topics covered. No part of this article may be used, reproduced, stored or transmitted in any form, or by any means without the prior permission of Brecher LLP.