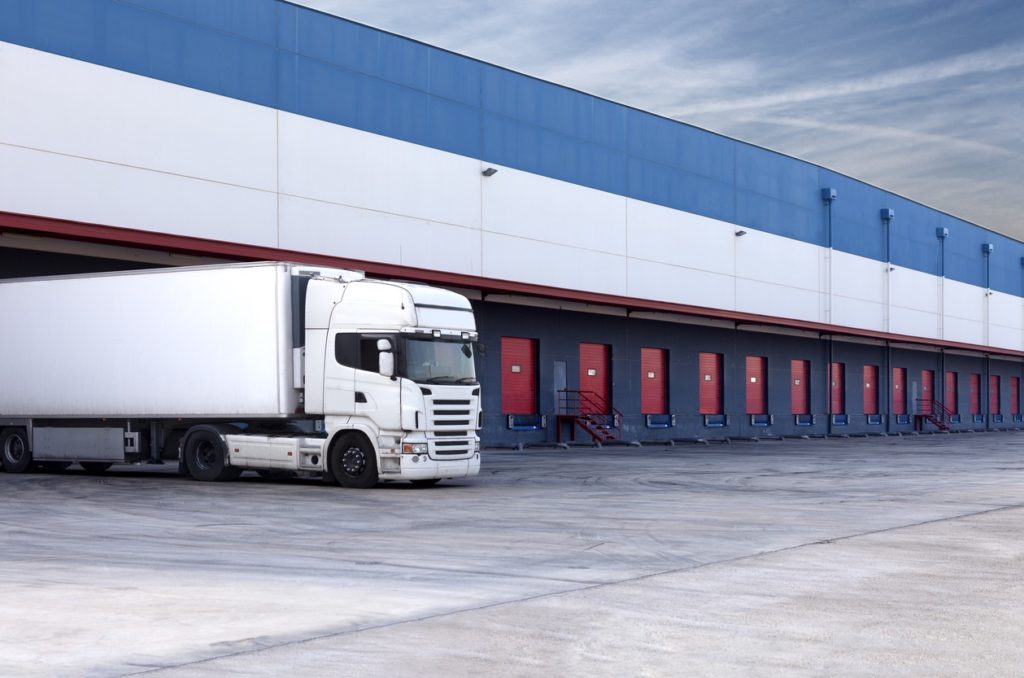 Whichever report you read, it is clear that 2020 broke multiple records in the logistics sector and its booming growth looks set to continue in 2021.
With Oxford Properties agreeing the £4.7B acquisition of M7 Real Estate (best known for its expertise in the light industrial and urban logistics sectors, together with retail warehousing) and Blackstone buying Hansteen's UK industrial assets at around £500M in 2019, logistics has taken centre stage.
We at Brecher LLP are seeing the growth in this sector increasingly reflected in the type of work we are undertaking for our clients.
We have set out below some underlying statistics, notable deals and trends to see what these tell us about how the sector might evolve from here.
Regional statistics
Savills reported in their Big Shed Briefing 2021 its highest level of requirements across the sector ever recorded in Q4 2020 (112m sf) as well as new leases being signed for 50.1m sf of warehouse space (12.7m sf ahead of the last record in 2016).
ASOS, the global online fashion retailer has recently signed a 15 year lease for a logistics facility of 437,000 sf in the Midlands where it is set to develop a £90M distribution centre.  Knight Frank forecasts that for every additional billion pounds of online retail sales, 1.36m sf of warehouse space is required.
Take-up of industrial and logistics space of units of 100,000 sf plus, hit 7.95m sf in Q1 2020 – 24% above the quarterly average.  Savills also reported more than 1m sf of vacant warehouse space being re-occupied by existing tenants since March 2020. Such as, Tesco who reoccupied 617,393 sf of warehouse space in order to mitigate short term demands put upon its supply chain due to the pandemic
Meanwhile, Knight Frank has reported that take-up in 2020 increased across all regions in the UK against the previous year, with the East Midlands taking up 12.03m sf of space – an impressive 38% increase.  But that is topped by take-up in the East, North West and the West Midlands, which all increased by more than 50% from the previous year.
Nationally, we have seen the likes of Kennedy Wilson & GIC, who entered into a $1B joint venture to acquire and manage UK urban logistic properties with a $200m portfolio comprising 18 urban logistics assets in prime locations in the UK.
Prime rents
In terms of prime industrial rents for big box properties, Savills reported in its Logistics Market regional report that the highest Grade A Rent was up to £20 psf in London and the South East. These rents are now higher than office rents in some cases. The South West and Wales, and the North West taking joint second place with Grade A Rents reaching £7.25 psf.
Rent collection – logistics resilience
Media reports, unsurprisingly, have confirmed that landlords in the logistics sector have had far less interruption to rent collection owing to the pandemic than other parts of the commercial property market, such as high street retail. For instance, Segro, the giant logistics and industrial REIT whose tenants include Amazon and Ocado, collected 98% of rents for 2020, while Urban Logistics REIT is reported to have received 99% of rent for the quarter to March 2021.
Investment into "last mile" logistics and mixed-use solutions
We have already mentioned Oxford Properties and Blackstone.  Both companies have identified last-mile logistics as a growth area. The "last mile" is the final step of the delivery process from a distribution centre to the customer's doorstep, which as well as being fundamental to customer satisfaction, is typically the most expensive and time-consuming part of the process.
Oxford Properties invested a whopping £200M in 2018 into a fund that will build UK and European logistics assets and in September 2020 it bought British Airways' Heathrow logistics campus. We have also seen Valor Real Estate acquire a portfolio of five Greater London logistic sites in a £50M deal, including a 105,000 sf site in Weybridge (close to Heathrow).
Blackstone – which has built up an €11B urban logistics portfolio in Europe – bought Hansteen's UK industrial assets (having bought its German and Dutch assets for £1.1B in 2017) comprising 256 properties across the UK, totalling 13.2m sf, as well as acquiring 22 industrial and logistics properties for £120M from London-based real estate investment management firm, Clearbell Capital.  The properties span around 2m sf and are mostly in suburban "last mile" areas".
A challenge to last-mile logistics will be competing with higher value land uses, so companies will likely be looking for mixed-use solutions such as Segro and Barratt London who are designing a mixed-use scheme at the former Nestle factory in Hayes. The speculative development of a modern industrial park will bring c.230,000 sf of light industrial and urban logistics facilities, alongside over 1,000 new homes.
Sustainability 
What is worth a mention on top of the statistics here is sustainability, which is certainly one of the most important themes of 2020 in terms of commercial real estate, driven by e-commerce demand.  Emblematic of this are Segro's plans to develop London's greenest urban logistics site in Tottenham – a 190,000 sf eight-unit scheme. These units are certainly likely to appeal to the last-mile sector.
Online and E-commerce
Cushman & Wakefield in its "last link" report revealed that the last link of the e-commerce supply chain can account for 50% or more of the supply chain spend.
In November 2020, online retail accounted for a record 36% of total retail spend, as reported by Knight Frank.  With this demand for parcel services surging, Yodel saw its deliveries up 37.4% from the previous year between November 2020 and January 2021 and Hermes delivered 72m parcels between Black Friday and Christmas Eve 2020 (compared to c.42m in the same period in 2019). It is no surprise, therefore, that delivery firms are expanding capacity at unprecedented levels with Hermes, for instance, taking additional space in a custom built depot in Bolton, due to be operational in Autumn this year.
COMMENT
Although a large proportion of warehouse space was leased to a single entity in 2020 (obviously Amazon, taking 25%) and there were a number of leases on terms of less than 5 years (12%) – as reported by Savills in their Big Shed Briefing 2021 – the numbers above suggest that occupiers are strategising on a long-term basis and the market is not driven only by short-term crisis-management as a result of the pandemic. In fact, Savills reported that take-up would still have broken new records irrespective of the Amazon deal and other short-term deals.
It is clear that occupiers are adapting their supply chains and investment is likely to continue to flourish in the logistics sector throughout 2021, especially in terms of last-mile logistics and mixed-use sites (with a clear sustainability driven outlook).
With this in mind, you should read my colleagues article on Logistics and the revival of retail in the Roaring 2020s?
This article is for general purpose and guidance only and does not constitute legal advice. Specific legal advice should be taken before acting on any of the topics covered. No part of this article may be used, reproduced, stored or transmitted in any form, or by any means without the prior permission of Brecher LLP.